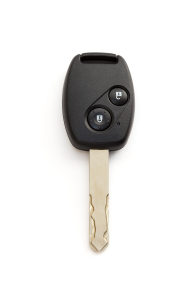 Super Smiths - Locksmith Tallahassee can replace nearly any key, car or truck key on the spot. If you have lost your keys, or they have been stolen or damaged Call Super Smiths - Locksmith to replace keys. We can save you time and of course money. Every key we make is tested to be 100% certain that your new key is turning correctly and is programmed properly if the key that is being replaced needs to be programmed. We replace car keys, tranponder chip keys for: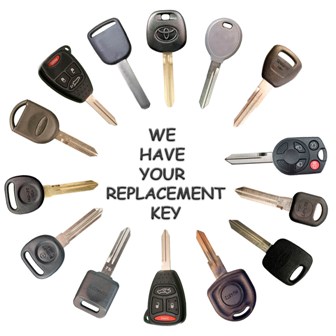 Acura, Audi, BMW, Buick, Cadillac, Chevrolet, Chrysler, Daewoo, Daihatsu, Dodge, Ford, GMC, Honda, Hummer, Hyundai, Infiniti, Isuzu, Jaguar, Jeep, Kia, Land Rover, Lexus, Lincoln. Mazda, Mercedes, Mercury, Mitsubishi, Nissan, Oldsmobile, Plymouth, Pontiac, Porsche, Saab, Saturn, Scion, Subaru, Suzuki, Toyota, Volkswagen & Volvo.
With Keys Instantly's emergency car, truck, home, business & auto lock & lost car key situations... Keys Instantly in Tallahassee understands it is important for us to always provide a new key for our Tallahassee customers car, home, business or vehicle fast & also affordably. Lost your car keys, or maybe you have just misplaced some of your work keys? Keep looking for those keys! If you are tired of looking for them and are ready to have a key made, call us. If you need an affordable, experienced, professional locksmith now, and do not want to overpay. Give Keys Instantly a call now.
Replace Car Keys - Locksmith


Starting at $69. Super Smiths offers car key locksmith service. Transponder keys are available now. Car key repalcement done on site, the same day. We can come to you! Super Smiths can help you when you need a locksmith service to make a car key or a truck key that may be lost or damaged in Tallahassee Fl.

If you need a car key made Right Now! Please call...
(850) 888-8808
If it is 3 a.m. and I lost my car keys, can we call your locksmith service for help?

YES!

You can call us at 3 a.m., 4 a.m., or at anytime. 7 days a week 24 hours a day, our locksmith service in Tallahassee is available, all you have to do is call us and a customer service agent will do their best to help you. We can make you a new key for most makes and models of vehicles within an hour of calling us. Transponder keys may require programming.

With emergency auto lock & lost car key situations, Super Smiths in Tallahassee understands it is important to provide a new key for our customers car fast & affordably. Lost your car keys, or maybe you have just misplaced your car keys? Keep looking! If you are tired of looking for your car keys and are ready to have a key made for your automobile call us. If you need an experienced, expert locksmith now, and do not want to overpay, give us a call now.

Free Car Key Replacement Estimate To provide our customers with fast & reliable key replacement for car keys, we are providing all costumers free price estimates for all of our car key services. To get a free quote call customer service (850) 888-8808. Transponder keys may need to be programmed.

Super Smiths provides Twenty-Four hour auto/vehicle key making services.Rresidential & commercial locksmith services are also available. Super Smiths, in business in Tallahassee since 1999. We are quick, efficient & affordable car key locksmiths. Open 24 hours, 7 days a wk. for your car key making needs in Tallahassee FL. If you misplaced your keys, or need emergency car services. Super Smiths is here for you. Our car key locksmiths are skilled professionals.
Lost keys to your vehicle or car or truck? Try emergency car key locksmith service. It's really no problem. Get back on the road fast. Super Smiths 24 hour. vehicle/car/auto car key locksmith service has a response time of 15-25 minutes, usually a car key locksmith arrives in less than 20 minutes inside of Capital Circle, Tallahassee.


Emergency 24 hr. Car Key Replacement Locksmith

Lost Your Car Keys? We Make New Car Keys On the Spot.

Lost your vehicle ignition key? Need to make spare car keys?  Don't worry about it! Whether you need a new car key cut or simply need a duplicate key, Car Locksmiths at Super Smiths provide car keys around the clock. 24 hour locksmith service in Tallahassee at competitive rates.  In particular, car key technicians specialize in lost keys: car keys replacement, remote car keys & broken car key replacement, chip key, ignition key programming, duplicate car keys, car rekey and more.




New Car Keys Car Locks Replace lost keys 24 Hour Key Replacement Keyless entry Emergency lockout Replace car locks Transponder Keys programming Transponder Key Replacement Lost car key replacement Remove broken keys Auto door locks 24 hr auto locksmith, 7 days a week in Tallahassee Fast 24 Hour locksmith Emergency auto lock service.
24-Hour Emergency car Key Locksmith Services
Lockout Services for Homes, Cars & Businesses
Key Cutting, Key Replacement & Key Repair
Ignition Key Cutting, Ignition Key Extraction & Ignition Key Repair
Transponder Key Programming & Transponder Key Repair
Chip Key Programming & Chip Key Repair
Unlock Safe Box
Lock Change
Lock Re-keying
Open Car Door & Open Trunk Door Service
Professional Lock Picking
Master Lock Installation Service
When choosing a Tallahassee locksmith service, do not forget that there is no substitute for experience & quality. Started in 1999, Super Smiths is now the premiere locksmith service for local residents, drivers, & business owners in Tallahassee. No locksmith emergency is too difficult for us to handle. We can back this up by directing you to our proven record of service excellence in providing fast & affordable locksmith services whether it is for homes, cars, or a business. Super Smiths goes great lengths to ensure that all member of our locksmith staff receive hands on training in all areas of locksmith emergencies. From a simple car lockout emergency, to the more complex master re-key service. We value your business, & we value the security of your car, home, and business just as much as you do. All of our locksmiths agree to a background check.
Why Call Super Smiths for Car Keys?

There is a reason that so many people in Tallahassee choose to call Super Smiths for emergency commercial, car/auto, & residential locksmith service. We have over 15 years of experience in the locksmith industry, & we always emphasize the value, & importance of cutting-edge equipment as well as our locksmith training. All members of our company, technicians, & locksmiths attend hands on training in the importance of customer service & in the use of equipment & tools. We are committed to your safety & to the safety of both your, & our employees and everyones interests. We run background checks on every employee.

You are invited to call us for a free price quote for a locksmith. A professional locksmith can be to you within 35 minutes. Super Smiths is proud to serve the city of Tallahassee & the surrounding areas.

Quality services & fair prices

Super Smiths is super fast, but we are also friendly & professional. We can answer your questions at any time. Our trained staff & great prices makes us an excellent choice in Tallahassee for all of your locksmith needs. We are an excellent source for all things lock related in Tallahassee . We are bonded & insured. From security deadbolts to key duplicates, Super Smiths is available night or day, 24 hours 7 days a week, with guaranteed service.

Locksmiths in Tallahassee

24 hour locksmith

We are available now, day or night. Call (850) 888-8808. The 24 Hour Locksmiths at Super Smiths can be there super fast. We take pride in servicing the Tallahassee area. Locksmiths are standing by. Call us and expect immediate response or service for your lock problem and locksmith needs.

We have a friendly, organized & professional, 24 hour locksmith service at disposal. We will gladly answer all of your questions. Our experienced locksmiths are here for you. With competitive prices & quality service, Super Smiths is the go to Locksmith service for all your lock needs in Tallahassee.